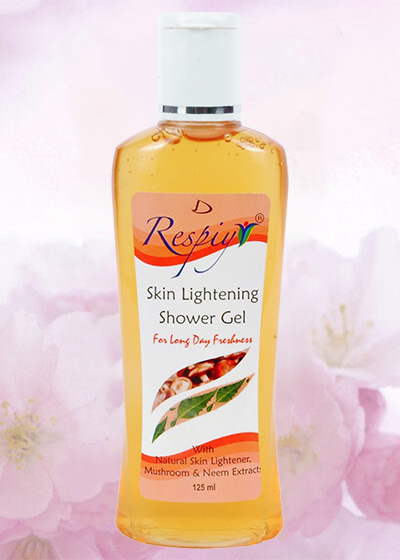 RESPIYR Skin Lightening Shower Gel
It Is A Soap Free Herbal Formulated To Make Skin Colour Light On Each Application. It Makes A Protective, Soft & Smooth Moisturizing Layer On The Body Skin. It Contains Natural Skin Lightener Which Lightens The Skin & Fades Sunspots On Each Application. Mushroom Extracts Reduces Inflammation, Prevents Cells Breakdown And Exfoliates The Skin. Neem …
Description
It Is A Soap Free Herbal Formulated To Make Skin Colour Light On Each Application.
It Makes A Protective, Soft & Smooth Moisturizing Layer On The Body Skin.
It Contains Natural Skin Lightener Which Lightens The Skin & Fades Sunspots On Each Application.
Mushroom Extracts Reduces Inflammation, Prevents Cells Breakdown And Exfoliates The Skin.
Neem Extracts Have Antibacterial Properties Thus Reduces Skin Infection, Pimples Etc.
Specifications
Product  Type-  Shower Gel
Product Form- Gel
Colour- Orange
Suitable For-  All Men & Women
Age Group- All