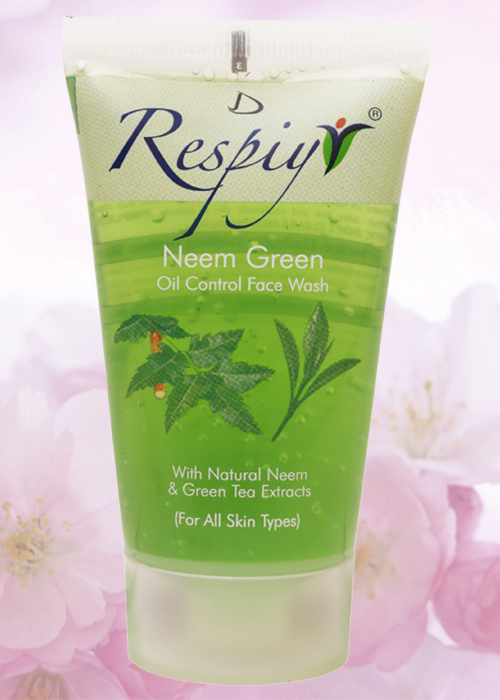 RESPIYR Neem Green Oil Control Face Wash
It Is The Best Neem Face Wash With A Combination Of Green Tea Leaves. It Is A Soap Free Herbal Formulated It Helps In Reducing Pimples Through Oil Balancing. It Removes Impurities Like Dust, Infections, Sebum Etc. It Includes The Antibacterial & Antifungal Properties Of Neem Leaves. It Also Contains Strong Natural Anti-Oxidant & Anti-Inflammatory Properties …
Description
It Is The Best Neem Face Wash With A Combination Of Green Tea Leaves.
It Is A Soap Free Herbal Formulated
It Helps In Reducing Pimples Through Oil Balancing.
It Removes Impurities Like Dust, Infections, Sebum Etc.
It Includes The Antibacterial & Antifungal Properties Of Neem Leaves.
It Also Contains Strong Natural Anti-Oxidant & Anti-Inflammatory Properties Of Green Tea.
It Helps The Sensitive And Problematic Skin To Become Pimple Free, Healthy.
Specifications
Product Type : Face Wash
Product Form : Gel
Suitable For : All Men & Women
Skin Type : All Types of Skin
Age Group : All
Making A Best Anti Pimple Face Wash For Daily Use
Making A Best Anti Pimple Face Wash For Daily Use