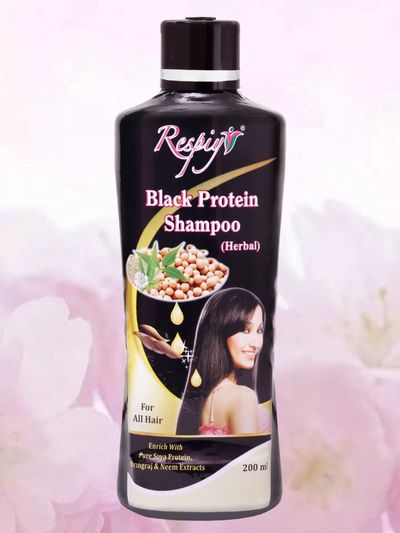 RESPIYR Black Protein Shampoo
Best Protein Shampoo Which Provides Hair & Its Root Needed Strength And Restrict Hair Fall Easily & Effectively. Made To Fulfill The Deficiency Of Proteins In Hair & Its Roots, Helps Them To Grow Faster With Healthy Scalp Provides Soft, Smooth & Shiny Hair. Contains Soya Protein Extracts Helps Improving Hair Texture, Strengthen & Repair …
Description
Best Protein Shampoo Which Provides Hair & Its Root Needed Strength And Restrict Hair Fall Easily & Effectively.
Made To Fulfill The Deficiency Of Proteins In Hair & Its Roots, Helps Them To Grow Faster With Healthy Scalp Provides Soft, Smooth & Shiny Hair.
Contains Soya Protein Extracts Helps Improving Hair Texture, Strengthen & Repair Damaged Hair Roots Quickly.
Contains Bhringraj Extracts Which Provides Stimulation To Hair Roots, Treat Hair Loss, Restrict Baldness.
Also Added Special Conditioner Which Works On Hair To Resist Combing Damage & Hairfall.
Neem Extracts Provides Antibacterial & Anti Inflammatory Properties, Remove Any Bacterial Inflammation Thus Provides Healthy & Smooth Scalp.
Specifications
Product Type : Hair Shampoo
Product Form : Pearly Viscous Liquid
Color : Blackish Silver
Suitable For : All Men & Women
Hair Type : All Types Of Hair
Age Group : All
Making A Best Protein Hair Shampoo For Daily Use
Making A Best Protein Hair Shampoo For Daily Use