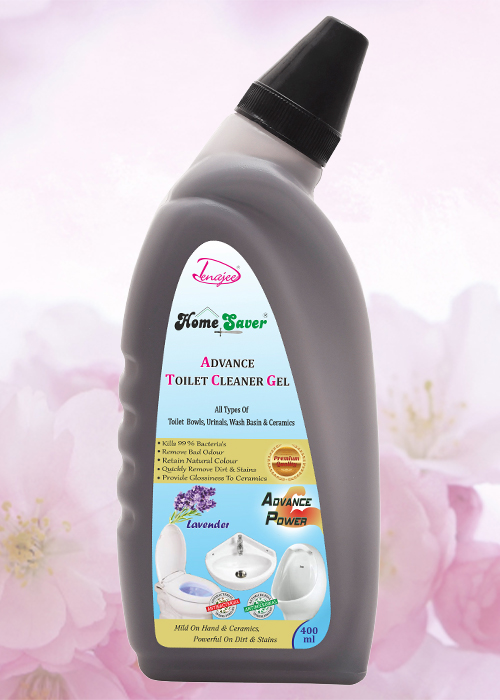 HOME SAVER Advance Toilet Cleaner Gel
Its A Only Single Product Solution In The Market To Use This Product For All Types Of Toilet Bowls, Urinals, Wash Basins & Any Ceramic Items For Cleaning & Care. It Is A Thick Gel Concentrate Which Makes A Gel Layer On The Surface And Stick More Than Other Toilet Cleaners Present In Market. It`s …
Description
Its A Only Single Product Solution In The Market To Use This Product For All Types Of Toilet Bowls, Urinals, Wash Basins & Any Ceramic Items For Cleaning & Care.
It Is A Thick Gel Concentrate Which Makes A Gel Layer On The Surface And Stick More Than Other Toilet Cleaners Present In Market.
It`s Advance Power Works On Toughest Stains Like Yellow Stains, Water Scaling Stains, Lime Scales Etc To Dissolve & Clean The Surface Quickly Better Than Others.
Is A Specialized Powerful Unique Formula With Its Special Actives, Thus Safe For All Items & Specially For Your Hands. (Can Be Used With Or Without Hand Gloves)
It Has Anti Bacterial, Anti Microbial Active Which Kills 99% Germs & Bacteria's On All Items Surfaces.
It Has Special Unique Actives Which Retain Natural Colour & Provide Glossiness To All Items Applied With Minimum Use Of Water.
Its Quickly Cleaning & Lifting Properties Helps Dirt, Oil, Ink Stains & Other Stains, Grease Etc To Remove Easily & Effectively.
It Removes Bad Odor & Provide Fresh Lavender Fragrance To All Items For Long Period.
Specifications
Product Type : Cleaning Gel
Product Form : Viscous Liquid
Color : Dark Blue
Uses : For Cleaning All Toilets, Urinals, Washbasins Etc
Suitable For : All Ceramics & Glassware
Age Group : Above 16 years (As Contains Acid)
Making A Strong Complete Advance Toilet Cleaner Gel For All Toilet Bowls, Ceramics & Wash Basins
Making A Strong Complete Advance Toilet Cleaner Gel For All Toilet Bowls, Ceramics & Wash Basins