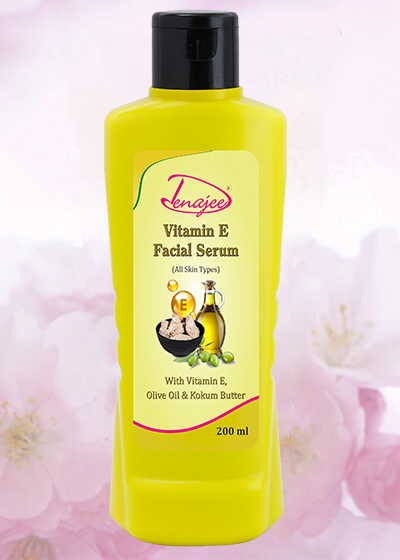 DENAJEE Vitamin E Facial Serum
Great Vitamin E Facial Serum For Daily Take Care Of Your Face Skin Health Along With Hydration, Moisturization Properties Incorporated In It. Made To Maintain Oil Balance With Highest Natural Moisturization Level For Long Time To Look Non Oily, Non Sticky & Fresh Always. Makes A Protective Layer On Skin Which Prevents Wrinkles, Dryness Of Skin. …
Description
Great Vitamin E Facial Serum For Daily Take Care Of Your Face Skin Health Along With Hydration, Moisturization Properties Incorporated In It.
Made To Maintain Oil Balance With Highest Natural Moisturization Level For Long Time To Look Non Oily, Non Sticky & Fresh Always.
Makes A Protective Layer On Skin Which Prevents Wrinkles, Dryness Of Skin.
Can Be Used For All Skin Types Anytime After Any Application Like Facewash, Massage & Facial Etc.
Contains Natural Vitamin E Gives Antioxidant & Anti-Inflammatory Properties Helps To Reduce Inflammation And Make Your Skin Look Younger.
Contains Kokum Butter Prevent Dryness Of Skin & Help To
Olive Oil Moisturizes The Skin Deeply To Provide Rich Soft Feeling.
Specifications
Product Type : Face Serum
Product Form : Viscous Liquid
Color : Lemonade
Suitable For : All Men & Women
Skin Type : All types of Skin
Age Group : All
Thus Making A Perfect Facial Serum For Daily Use