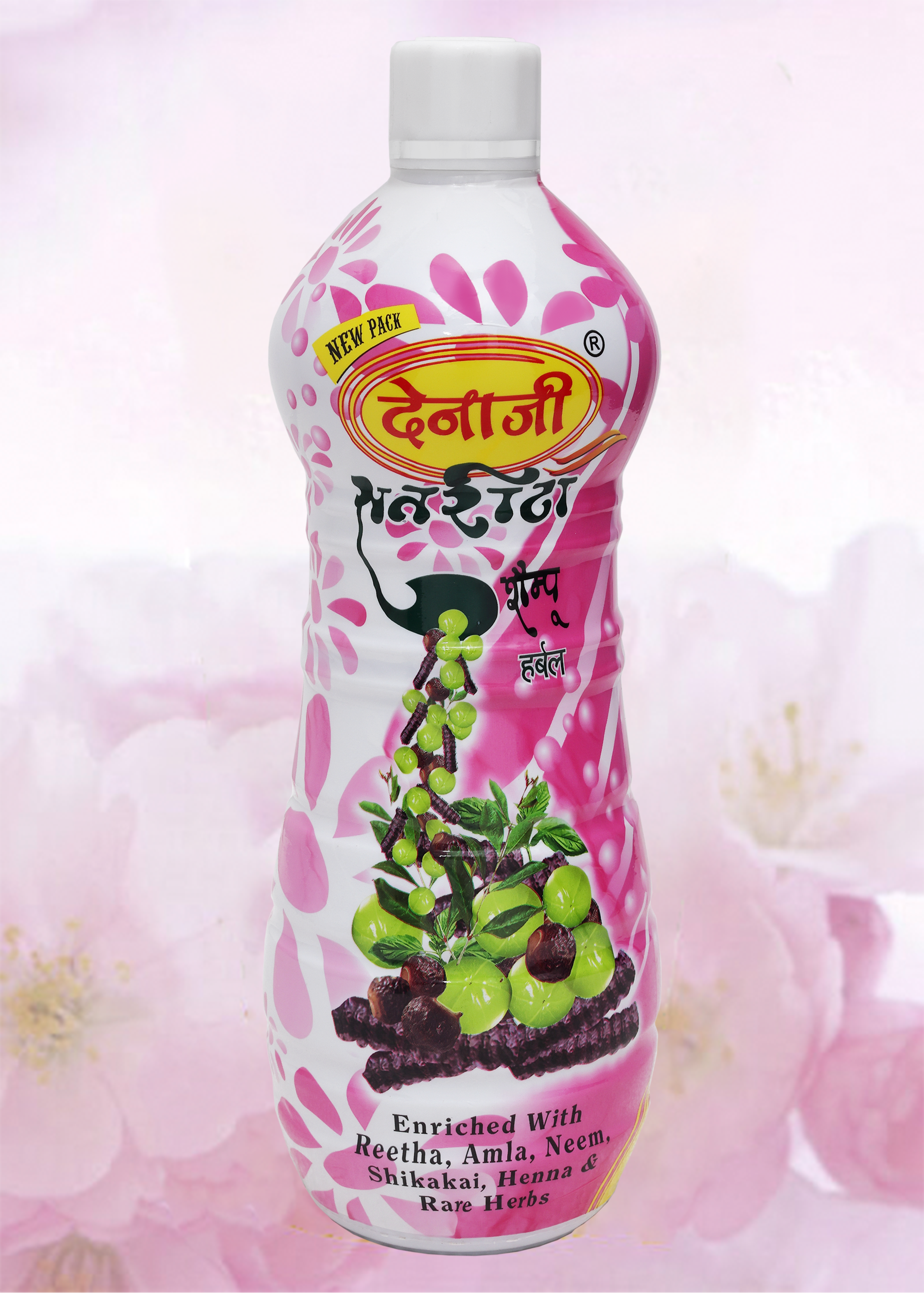 DENAJEE Satreetha Shampoo
It Is The 1st Satreetha Shampoo In Present Market. It Is A Product Of More Than 33 Years Old. It Is The Best, Concentrated & Purest Herbal Shampoo Present In The Market. Invented With An Effective Combinations Of Natural Extracts Of Shikakai, Amla, Reetha, Heena, Neem  And Rare Herbs. It Accelerates The Growth Of Hair To …
Packaging Sizes : 100 ml, 200 ml, 400 ml, 600 ml, 800ml
Description
It Is The 1st Satreetha Shampoo Originally Invented & Launched By Our Company 33+ Years Ago.
It Is The Best, Concentrated & Purest Herbal Shampoo Present In The Market.
Proven Magical Combination Of 7+ Natural Herbal Extracts Provides Total Hair Care Like Fulfilling Any Hair Deficiency, Strength & Growth To Hair, Moisturise & Nourishes The Scalp Effectively, Deeply With Early Results.
Invented With Natural Extracts Of Shikakai, Amla, Reetha, Heena, Neem  And Rare Herbs. Makes Shampoo Useful For All Hair Types.
It Accelerates The Growth Of Hair To Become Long & Strong Early.
It Cures Hair Falling, Dandruff, White Hair In Young Age.
Specifications
Product  Type-  Hair Shampoo
Product Form-  Viscous Liquid
Colour-  Brown
Suitable For-  All Men & Women
Hair Type-  All Types Of Hair
Age Group- All
Thus Making A Best Shampoo For Anytime Use
Thus Making A Best Shampoo For Anytime Use