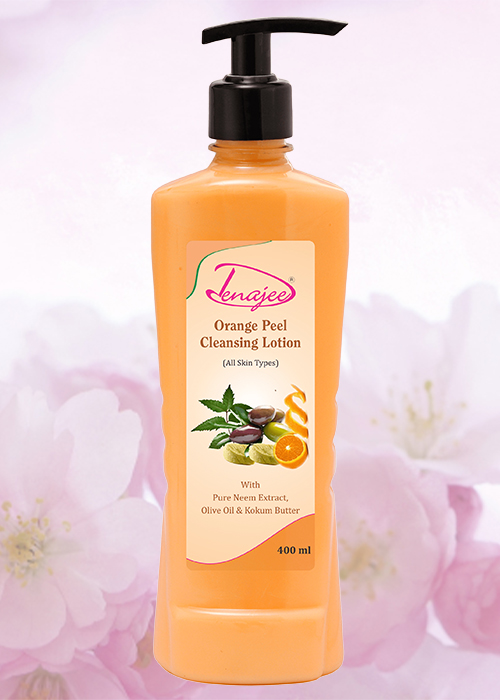 DENAJEE Orange Peel Cleansing Lotion
Good Product Incorporated With Natural Herbal Cleansers Provides Hydration & Moisturization Properties To Skin Unlike Other General Chemical Based Cleansers. Made To Maintain Oil Balance With Natural Moisturization Level For Long Time. Can Be Used For All Skin Types Anytime For Application Like Cleaning Face & Neck, Remove Make Up Or Used Before Facial Etc. …
Description
Good Product Incorporated With Natural Herbal Cleansers Provides Hydration & Moisturization Properties To Skin Unlike Other General Chemical Based Cleansers.
Made To Maintain Oil Balance With Natural Moisturization Level For Long Time.
Can Be Used For All Skin Types Anytime For Application Like Cleaning Face & Neck, Remove Make Up Or Used Before Facial Etc.
Contains Natural Orange Peel Extract Cures Blackheads, Dead Cells & Brightens Face Evenly And Make Your Skin Look Younger.
Contains Kokum Butter Prevent Dryness Of Skin & Help To Reduce Wrinkles.
Contains Neem Which Has Antibacterial & Antifungal Properties, Treats Skin Problems.
Specifications
Product Type : Cleansing Face
Product Form : Viscous Liquid
Color : Light Orange
Suitable For : All Men & Women
Skin Type : All Types Of Skin
Age Group : All
Making A Good Cleansing Lotion For Daily Use
Making A Good Cleansing Lotion For Daily Use