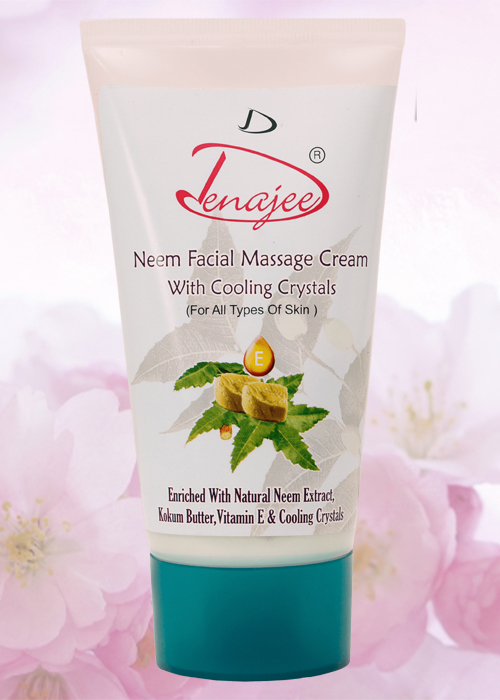 DENAJEE Neem Facial Massage Cream With Cooling Crystals
Contains Natural Neem Extract, Kokum Butter & Vitamin E Which Makes The Cream Useful For All Skin Types. It Moisturizes The Skin Deeply Gives Rich Soft Feeling. It Maintain Oil Balance Of The Skin. It Improves Blood Circulation & Cure Skin Problems With Its Cooling Action. By Antibacterial & Antifungal Properties Of Neem, It Cures …
Description
Contains Natural Neem Extract, Kokum Butter & Vitamin E Which Makes The Cream Useful For All Skin Types.
It Moisturizes The Skin Deeply Gives Rich Soft Feeling.
It Maintain Oil Balance Of The Skin.
It Improves Blood Circulation & Cure Skin Problems With Its Cooling Action.
By Antibacterial & Antifungal Properties Of Neem, It Cures Skin Diseases & Infections Deeply.
It Makes Protective Layer On The Skin Which Prevents Wrinkles, Dryness Of Skin.
Specifications
Product Type : Facial Massage Cream
Product Form : Cream
Color : Light Blue
Suitable For : All Men & Women
Hair Type : All Types Of Skin
Age Group : All
Making A Best Anti Pimple Facial Massage Cream For Daily Use
Making A Best Anti Pimple Facial Massage Cream For Daily Use