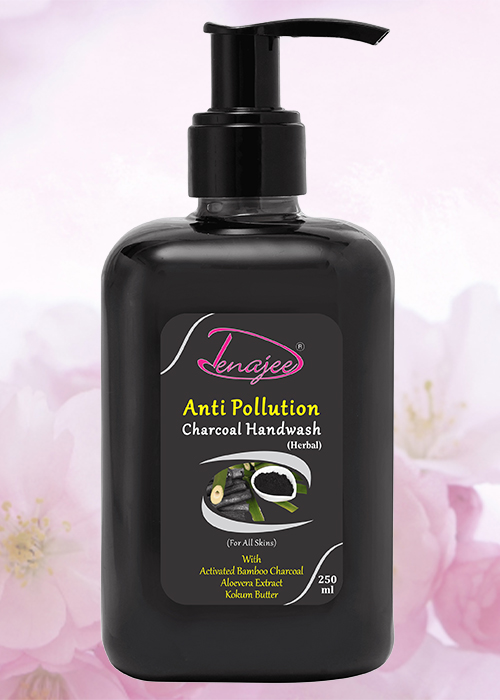 DENAJEE Anti Pollution Charcoal Handwash
1st Unique Product In This Handwash Category In India. Soap Free Herbal Formulated & Thus Used For All Types Of Skin. Handwash Purifies The Handskin By Pulling Out Dirt, Germs, Bacterial Infection, Detoxify Hands Along With Moisturizes Handskin Properly To Remain Soft, Smooth When Applied. Requires Minimum Amount Of Water To Clean Hands, Thus Saves …
Description
1st Unique Product In This Handwash Category In India.
Soap Free Herbal Formulated & Thus Used For All Types Of Skin.
Handwash Purifies The Handskin By Pulling Out Dirt, Germs, Bacterial Infection, Detoxify Hands Along With Moisturizes Hand skin Properly To Remain Soft, Smooth When Applied.
Requires Minimum Amount Of Water To Clean Hands, Thus Saves Water.
Contains Kokum Butter, Aloevera & Glycerin Which Prevents Dryness Of Skin, Deeply Moisturizes The Skin & Gives A Rich Smooth Feeling After Every Wash.
Contains Activated Bamboo Charcoal Has Antibacterial, Anti Viral & Antifungal Properties Which Reduces Skin Infection, Kills Bacteria's, Purify Handskin & Make Handskin Germ Free.
Removes Bad Odor & Provide Long Time Fresh Fragrance.
Specifications
Product Type : Pearly Handwash
Product Form : Viscous Liquid
Color : Black
Suitable For : All Men & Women
Skin Type : All Types Of Skin
Age Group : All
Making A Unique Powerful Anti Pollution Handwash For Daily Use
Making A Unique Powerful Anti Pollution Handwash For Daily Use